Brexit – The fallout continues
Following the result of the EU referendum, which was declared in the early hours of 24th June, the political and economic fallout continues to unfold, creating an environment of uncertainty and instability.
Understandably many businesses are now taking stock of the historic decision of the UK to leave the EU, and considering what lies ahead.
The honest answer is no one really knows.
In the wake of the decision, the Prime Minister has resigned, the opposition is in turmoil and no one knows when the government will indeed trigger Article 50 to begin exit negotiations with the EU. The Governor of the Bank of England, Mark Carney, has described it as a "period of uncertainty and significant economic restructuring".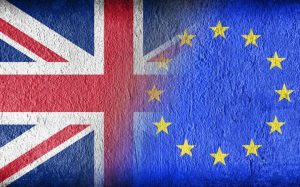 What we know so far;
The UK will leave the EU at an undefined period in the future
Exactly when will largely depend on the upcoming leadership election within the Conservative Party, with candidates at odds over a timescale for withdrawal. A withdrawal is expected to take up to two years once Article 50 is triggered, however many in the EU council wish to see this process accelerated.
The pound is weakening
Sterling has weakened significantly in wake of the decision and the FX market remains extremely choppy. A weak pound means imports become more expensive, which could see inflationary pressure begin to build. This will eventually be reflected at the tills in terms of what consumers pay for goods.
The other side of a weaker currency is our exports may be boosted, as our goods become cheaper for overseas countries to buy. Potentially this could lead to job growth, however there are so many other economic factors at play, that this is not likely to be significant, if indeed realised at all.
Interest Rates will move, initially down
The now historic 6 year run of interest rates being held at 0.5% will end, probably as soon as this month. There are convincing arguments to move rates both up and down, but the consensus view is that they are going to be cut again to 0.25%, making borrowing cheaper. The idea behind this is it will help protect the economy by encouraging cheap borrowing for businesses and try to inspire some confidence.
Fiscal Stimulus and Corporation Tax Reduction
George Osborne has strongly hinted that there will be a need for the government to intervene in the economy to shore up economic growth. He has abandoned his target of running a budget surplus by 2020 and has instead suggested that government borrowing may have to rise to maintain the economy.
Importantly one of the key notes to come out of his last speech was his plan to further slash corporation tax. His target of a CT rate of 17% by 2020 (currently 20%) has been revised downwards to 15% – making Limited Companies tax efficient trading vehicles, and encouraging business from abroad to operate in the UK (boosting employment, tax revenue etc)
The knock on of this however will most likely be rises in personal income tax to help plug the short fall in Revenue from lower Corporation Tax. VAT hikes could also be used, however this would work against the objectives of lowering Corporation Tax in the first place, and so personal; income tax is much more likely to be targeted.
Our view
This is a period of unprecedented uncertainty. We are advising all clients to keep in mind the difficult times that lay ahead and try to plan contingencies. More than ever it is essential to minimise personal exposure through prudent borrowing and ensuring you are trading in the correct style.
The initial reaction will start to settle down, and hopefully smoother conditions will prevail, but with a new Prime minister, possibly a new opposition leader and of course the potential for an early general election, the period of time in the run up to withdrawing from the EU will see unstable markets and several shifts in policy, which will of course effect businesses of every different type and size.
Consider your business, it's market and what may lay ahead and plan accordingly. We will be updating the website regularly from here with the latest news and advice. For anyone with specific questions or concerns, do not hesitate contact the office to discuss further.
T Green 4.7.2016