The Budget (18 March 2015) – The Key Points
We've picked out the key points of the 2015 budget and what they mean for you, the taxpayer. As always should you require any further advice or clarification on any of the changes outlined below, please don't hesitate to get in touch.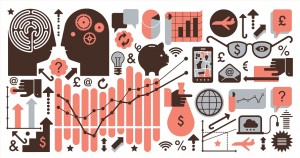 Personal Tax
Personal Savings allowance – A measure that is grabbing all the headlines, but will only come into effect in April 2016, if it passes a commons vote. The first £1,000 of interest earned on savings would be free of tax for basic rate tax payers (first £500 for 40p taxpayers and £0 for annual earners of over £150,000), should the proposal be passed.
ISA flexibility – Not only is the annual allowance for money saved in an Isa in a tax year due to rise to £15,240, but savers are going to be allowed to remove money from an ISA, and replace it later in the same tax year, without it reducing their overall contribution allowance for the year. In our view this is more significant change than the personal savings allowance, as most savers have been using ISA's in recent years anyway due to their tax exempt status, and the increased flexibility of being able to replace money taken out in the same tax year without counting against the overall allowance could be extremely beneficial to many.
The Personal Allowance – The tax free personal allowance will be £10,600 in 2015/16, £10,800 in 2016/17 and £11,000 by 2017/18.
The 40p tax threshold is to rise from £42,385 in 14/15 to £43,300 in 17/18.
Another major talking point for the self employed, is that Class 2 National Insurance contrbutions are to be abolished in the next parliament.
The transferable allowance between married couples is to rise to £1,100.
Deeds of Variation are to be reviewed with regards to inheritance tax – This has potential implications with estate and inheritance tax planning and anyone concerned should contact the office for further information.
Self Assessment
The Self Assessment January "rush" could soon be a thing of the past. While there will still be the option to complete an annual Self Assessment for those who wish to, the government hopes to role out a system of ongoing "real time" accounting to improve on and eventually replace Self Assessment as we know it. This will mean individuals will be able to file tax information digitally on a more regular basis than just once a year. It will also mean payments can be spread throughout the year rather than the current "annual" bill. It is designed to be a more ongoing and integrated system of taxation, not dis-similar to how businesses running PAYE schemes and accounting for VAT currently have to report information.
In our view this is a huge transition, but one that could make the process of taxation and paying much easier for the individual to understand and account for on an ongoing basis, avoiding those nasty January surprises that creep up on some people.
We will be writing much more on this issue over the coming weeks and months.
Business
Review of Business Rates – Described as a "radical" review, with findings due before the 2016 budget, the Business rates system is due to be completely overhauled. Often blamed for the decline of the high street in the UK, it's been acknowledged that the current system is outdated and so new legislation will be sought on the basis of the review.
Tax on diverted profits will come into effect to stop multinationals artificially moving profit "offshore". The so called "Google Tax" was also accompanied with the announcement that new criminal legislation against tax evasion will be outlined later in the week.
The main rate of Corporation tax (profit over £300,000) will fall to 20% from April. The starting rate of Corporation Tax (profit under £300,000) will remain at 20%.
The Annual Investment Allowance for limited companies is due to be reduced from the current limit of £500,000, but no decision as to what it will be reduced to will be made until the Autumn statement. However it is due to be reduced to as little as £25,000 from January 2016. We would always advise our clients to consult with us regarding any planned large capital expenditure such that we can give you up to date information on the current tax treatments.
Fuel Duty frozen for 2015/16.
Employers
National Insurance for employing Under 21s abolished.
National Minium Wage to increase to £6.70 an hour from October 2015 – the biggest real-term increase in 7 years.
Statutory Minimum wage for 18-20 Year olds to rise to £5.30, 16-17 year olds to £3.87 and £3.30 for apprentices.
Farmers
Pensions
Lifetime allowance cut from £1.25m to £1m.
New rules meaning most savers will no longer need to buy an annuity and will be free to withdraw their whole pot as a lump sum, or take out money when necessary.
In a general election year the political points scoring that goes hand in hand with the budget intensifies, making it difficult for people to tell exactly what it means to them. If you are unsure of anything or have specific concerns, please don't hesitate to contact us.
And finally, while we represent clients across the UK, we are proud to be based in Yorkshire and welcome the proposed investment in the area outlined today. Indeed the Chancellor went on to say "Which County has created more jobs than the whole of France? The great county of Yorkshire". According to data from Eurostat, between 2010 and 2013, this was indeed the case, with Yorkshire creating over 10,000 more jobs than France, a pattern we would very much like to see continue.