12th November 2014
by admin
'Tis the Season
A quick guide to seasonal parties & gifts for staff.
We are frequently asked by clients as to how expenses relating to Christmas parties and gifts for staff are treated by HMRC.  Below are a few key points to remember while indulging your employees in festive cheer. Bah, Humbug!
Gifts
If you wish to give a Christmas gift to your staff keep in mind the following
A gift of cash or gift vouchers will be classed by HMRC as income and the employee will have to pay tax on the full value of the gift.
Christmas presents however such as wine, chocolate, small hampers will not be subject to tax as long as the value is considered "trivial". As a guide, a gift exceeding the value of £50 should be declared and included on the employees p11d as a benefit and would therefore be taxable. Anything under £50 would be generally acceptable as a tax free benefit.
It may be that your employees may receive gifts directly from third parties (for example from customers, clients or contractors) as a consequence of dealing with them while in your employment. As long as these don't exceed £250 there would be no tax implication for the employee.
Parties
The Christmas party is subject to relief of up to £150 per head (including VAT), if it is classed as an "annual party". Any more than this and the whole amount (including the first £150) become taxable as a benefit in kind.
The per head cost is the cost of the whole event and also includes any provision for taxis and accommodation.
With regards to the business, the cost of employee entertainment is allowed for corporation tax purposes on the provision it is not incidental to the entertainment of others. Should clients or customers also be in attendance then the costs of entertaining these need to be apportioned out and disallowed as expenditure for corporation tax purposes.
The same applies with claiming input VAT, in that VAT on employee entertainment is recoverable, but not the input VAT on entertaining others.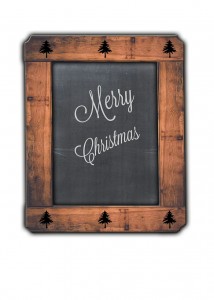 So it is worth keeping these guidelines in mind over the festive period, but they only serve as a starting point with regards to the rules around gift and entertainment expenditure and taxable staff benefits. If you require a more specific answer to a particular query please contact our office and someone will be able to advise you further.